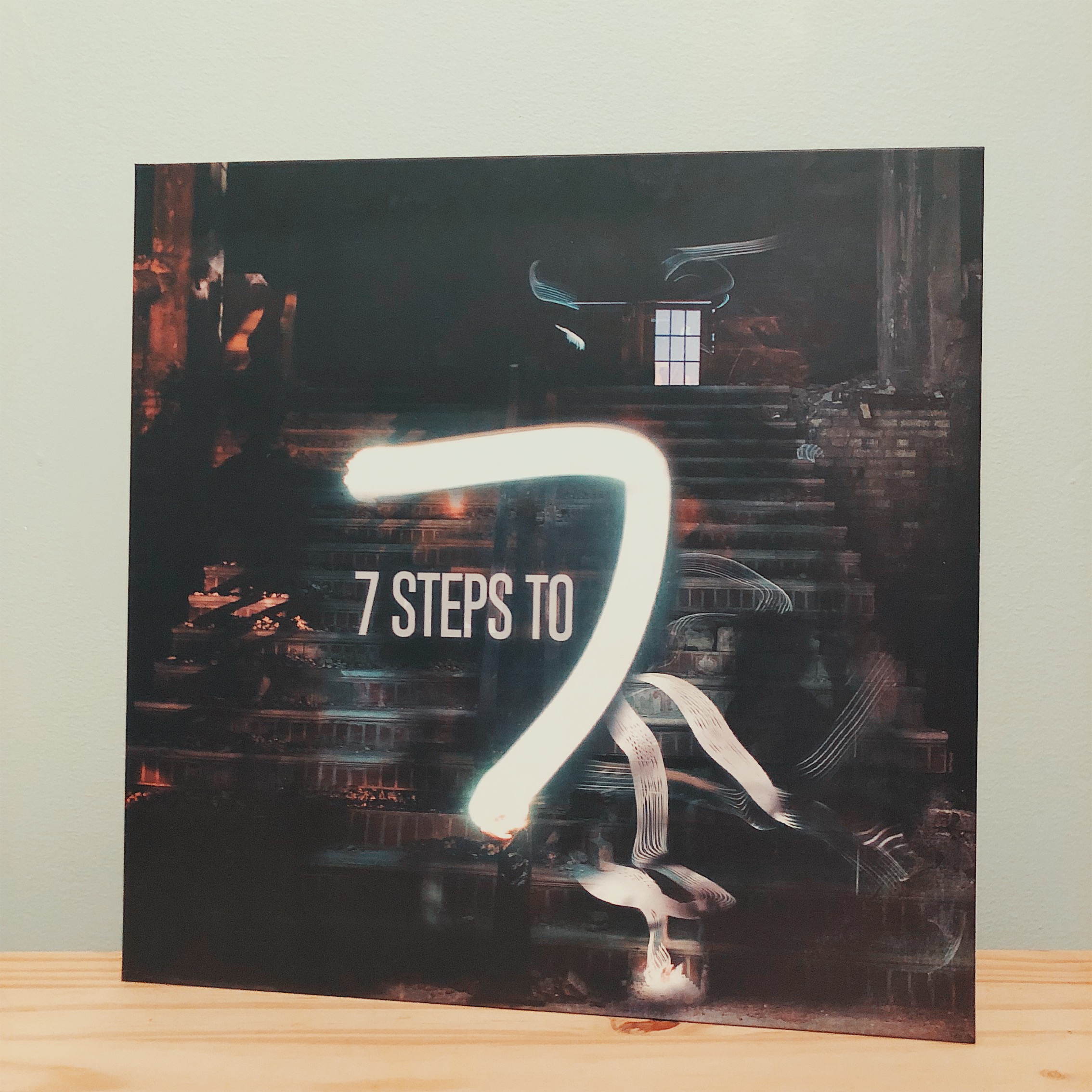 7 Steps to 7 - Cam Be
One step closer to the light.
It's difficult to sum up what Cam Be does in just one or two sentences. You could start with his videography work that many have leaned on in and outside of Chicago over the years. You could move to his own creative photography projects like "So I Wrote Love In the Sky," which served as influence and backdrop for this album. Or, you could get right to the music. It wasn't enough that he did the album artwork. No, he also play several different instruments on each song! Cam Be put together a succinct, smooth and expressive LP that combines ancestral rhythms with modern-day smoothness that just makes sense somehow. Covering love, doubt, forgiveness, and ascension to one's best self, his bars as well as those of guests like Add-2 and J. Ivy draw the listener closer and command repeat plays. Working with a host of Chicago (born and/or based) artists, 7 Steps to 7 feels authentic on a level rarely seen in the Hip-Hop sphere currently. Do you ears and your collection this favor by adding it to you crates and spirit today.
Tracklist
Side A
7 (feat. Add-2, Natalie Oliveri, Sam Trump, David Givens, Eric Reyes, and Yaw)

iDust (feat. Natalie Oliveri, Amanda Bailey, Eric Reyes, Sam Trump and Yaw)

Miracles (feat. Natalie Oliveri, Jon Content, Angele Anise, Eric Reyes, and Yaw)

VII ( (feat. Kiara Shackleford, David Ben-Porat, J. Ivy, Amanda Bailey, Greg Gauba)
Side B
4Days (feat. Yaw, Natalie Oliveri, Jon Content, Eric Reyes, and Greg Gauba)

Possibilities (feat. Natalie Oliveri, Jon Content, Angele Anise, Eric Reyes, and Yaw)

Guns&Police (feat. Sheba Kapambwe, Harold Green III, Angele Anise, Sam Trump, David Ben-Porat, Natalie Oliveri, Eric Reyes, Benny Ramos Jr., and Yaw)

Seven (feat. Amanda Bailey, Yaw, David Ben-Porat, Sheba Kapambwe, and David Givens)