Bossa Nova USA - The Dave Brubeck Quartet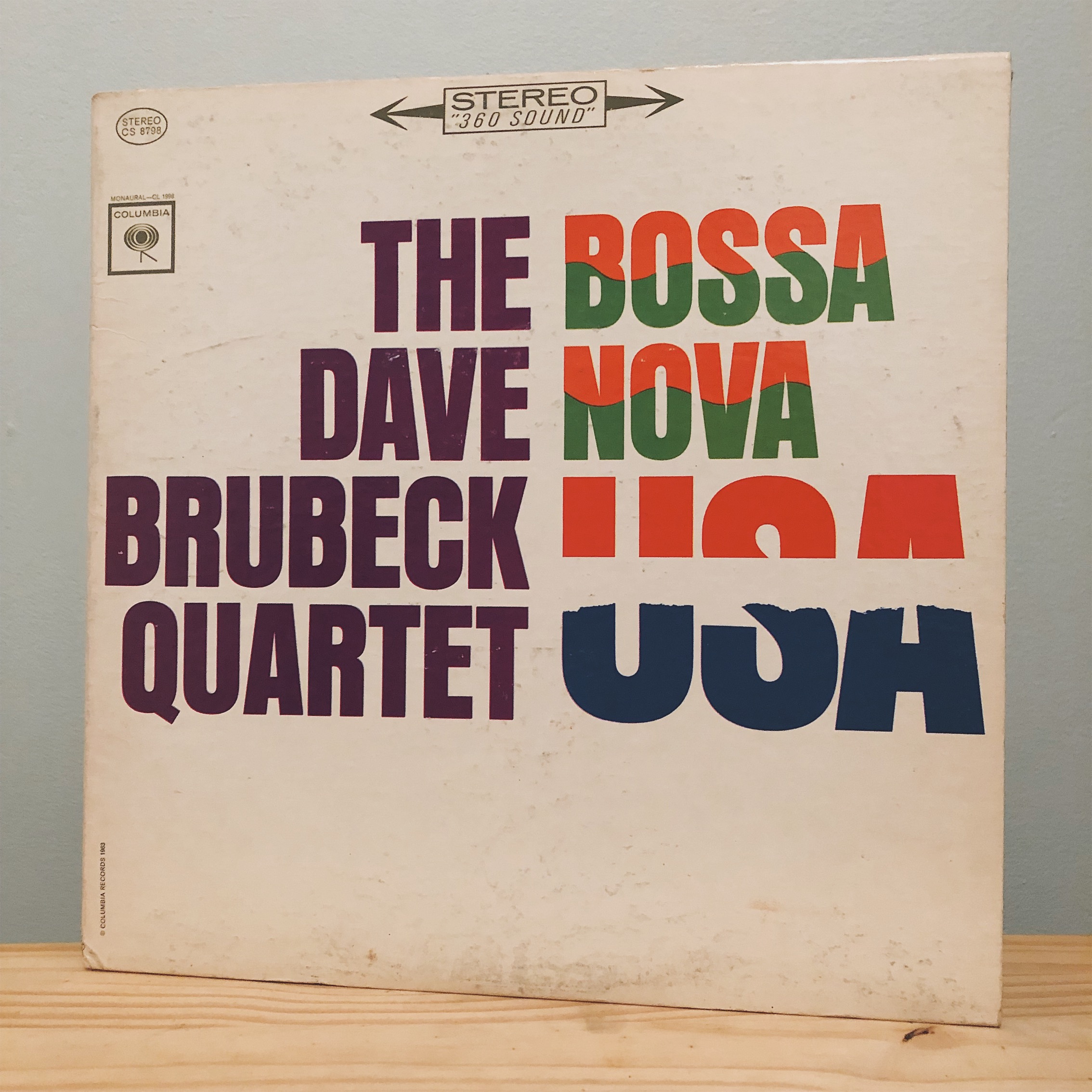 Bossa Nova USA - The Dave Brubeck Quartet
Spanning gaps and bridging divides.
During the late 1950s and well into the 1960 Dave Brubeck was on quite the run. He catered much of his sound to the heavy bossa nova wave of that jazz era, punctuating the point with Bossa Nova U.S.A. in 1963. With Dave on piano, Paul Desmond on sax, Eugene Wright on double-bass, and Joe Morello on drums, the quartet put together a collection of songs meant to honor the bossa nova roots while still appealing to the pop market of the United States. Some felt it catered too much to the pop crowd while others claimed this was some of Brubeck's best work up to that point. Take a listen to this undeniable gem below and decided for yourself by adding it to your crates today!
This used LP is in mint (M) condition and it's sleeve is in very good (VG) condition.
Tracklist
Side A
Bossa Nova U.S.A.

Vento Fresco

Trolley Song

Theme for June

Coracao Sensival
Side B
Irmao Amigo

There'll Be No Tomorrow

Cantiga Nova Swing

Lamento

This Can't Be Love