Good God! Born Again Funk - Various Artists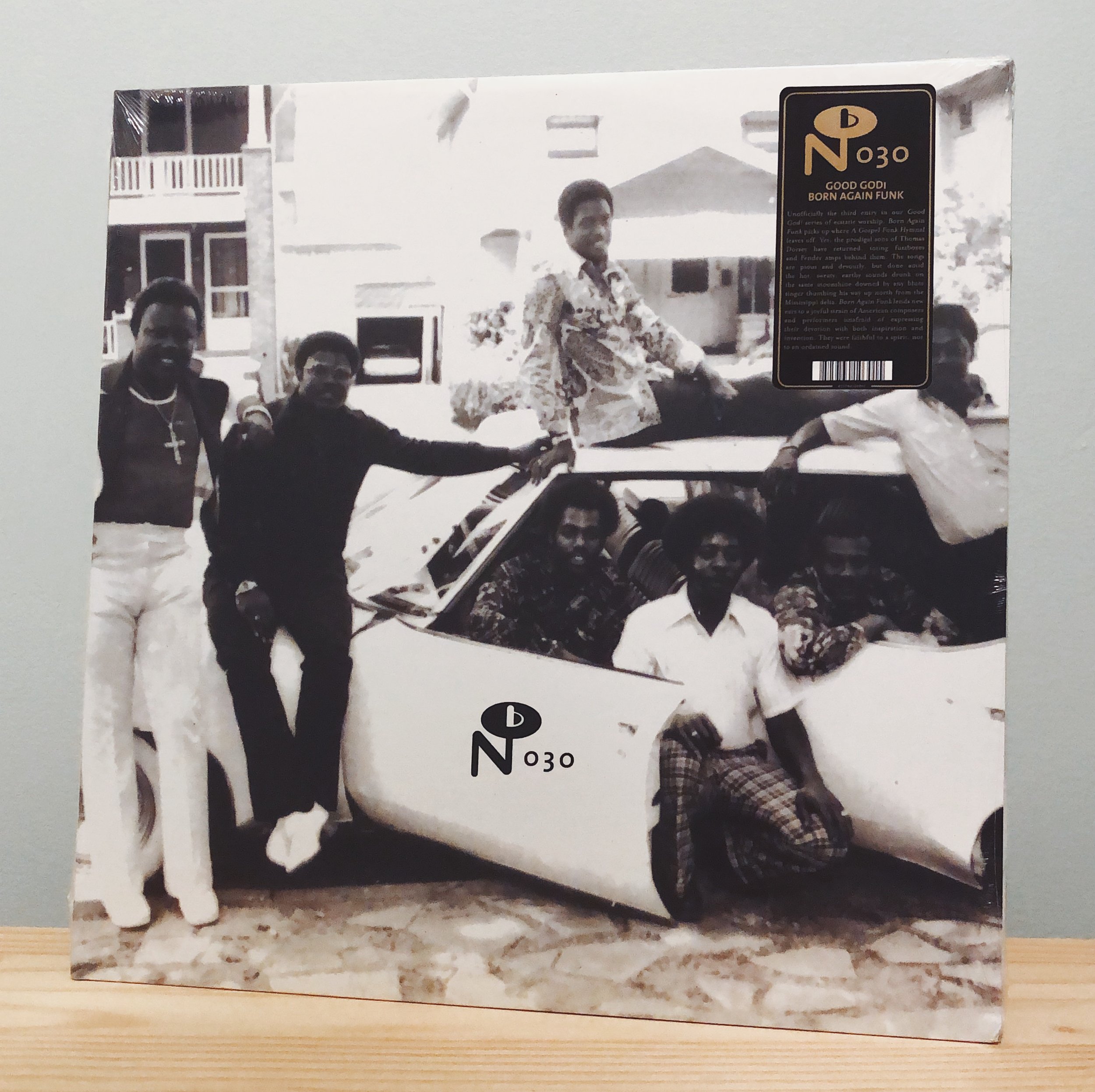 Good God! Born Again Funk - Various Artists
Literally the most funk-filled gospel music around.
"Unofficially the third entry in our Good God! series of ecstatic worship, Born Again Funk picks up where A Gospel Funk Hymnal leaves off. Yes, the prodigal sons of Thomas Dorsey arrived in there multitudes, only some of them toting fuzzboxes and Fender amps. These are the most devout songs, but done up amid the hot, sweaty, earthy moonshine rhythms downed by any blues singer thumbing his way up north from the Mississippi delta. Born Again Funk hones in on wholly modern vulgarity brought to a joyful strain of American composition, and performers unafraid of expressing their devotion with both inspiration and invention. They were acolytes faithful to a spirit, but never to an ordained sound."

-Numero Group
Tracklist

LP 1

Side A
Like A Ship - Pastor T.L. Barrett & The Youth For Christ Choir

I'm Drunk And Real High (In The Spirit Of God) - Ada Richards

Yes God Is Real - Gospel Comforters

Packing A Grip - Golden Echoes

Pray A Little Longer - Lucy "Sister Soul" Rodgers
Side B
If Jesus Came Today - Gospel Soul Revivals

Troubles Of The World - Brother Samuel Cheatham

I Know I've Been Changed - Victory Travelers

God Will Answer - Jordan Travelers
LP 2

Side C
Same Thing It Took - Inspirational Gospel Singers

Somebody Watching You - Sacred Four

Peter And John - Andrew Wartts & The Gospel Storytellers

I Know Him - Holy Disciples Of Chicago, Ill.
Side D
Share Your Love (With The Master) - Sensational Five Singing Sons

I Thank You Lord - Little Chris The Righteous Singers

Coming On Strong, Staying Long - Sensational Five

Been Trying - Chicago Travelers

I'll Take Jesus For Mine - James Austin & The St. Luke Cogil Youth Choir