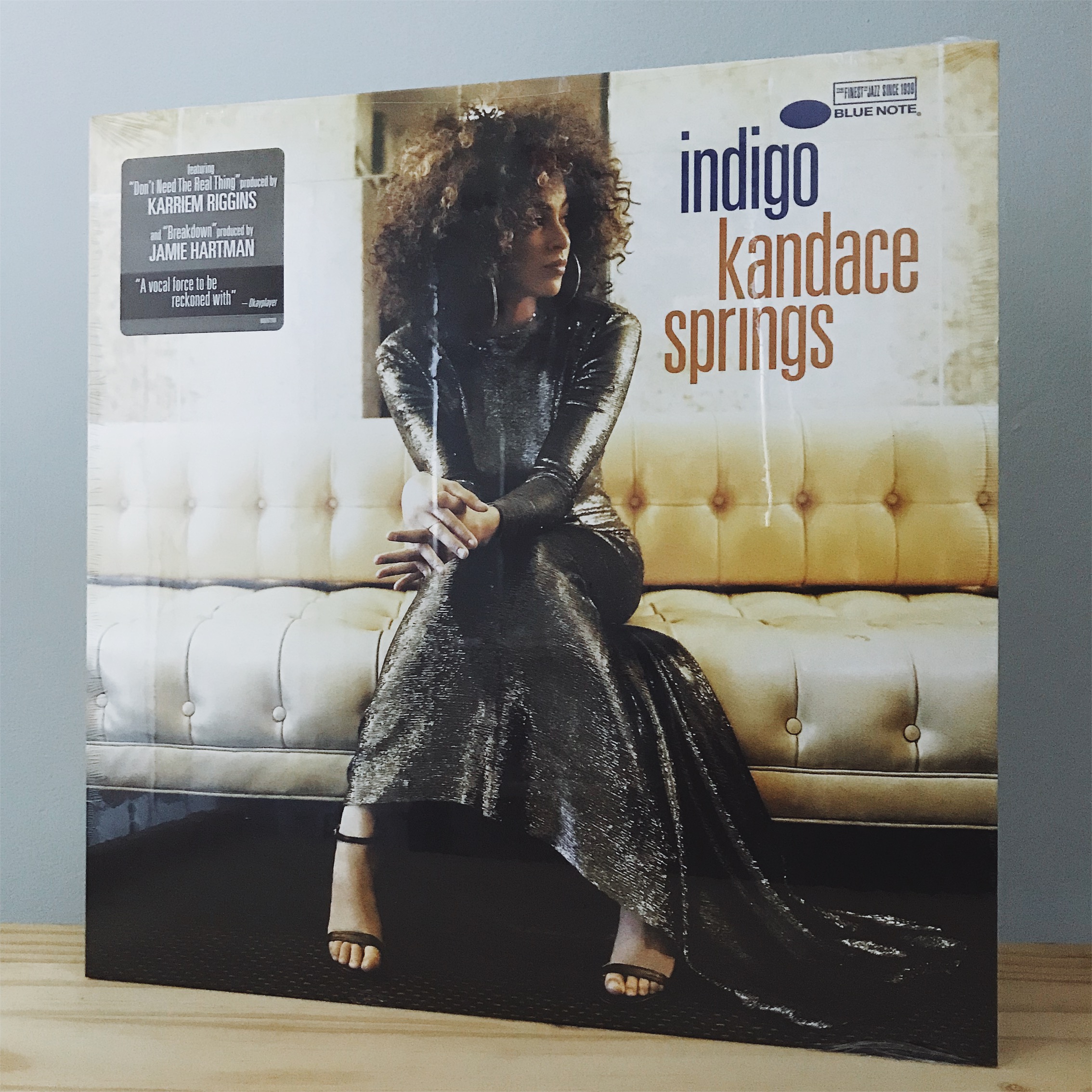 Indigo - Kandace Springs
Back like she never left and just as good as before.
If Kandace Springs' album Indigo sounds like something new, that's because it is. Simple while funky. Classic but contemporary. Straightforward in the way it breaks down complex ideas and genres. And, at the end of the day, undeniably human. That said, it isn't quite a rebirth for the Nashville-born artist, who after stints living in New York and Los Angeles has returned back home to Music City. She's long had that lithe and smoky voice and an intensely expressive mastery over the piano. She has been influenced by several different genres and styles and, on her sophomore LP, finds a way to combine them that isn't kitschy or too on-the-nose. Some how she's fashioned it to be just right and 100% authentically Kandace.
Tracklist

Side A
Don't Need The Real Thing

Breakdown

Fix Me

Indigo (Pt. 1)

Piece Of Me

6 8

Indigo (Pt. 2)

Side B
People Make The World Go 'Round

Unsophisticated (feat. Roy Hargrove)

Black Orchid

Love Sucks

The First Time Ever I Saw Your Face

Simple Things (feat. Scat Springs)