Things Fall Apart - The Roots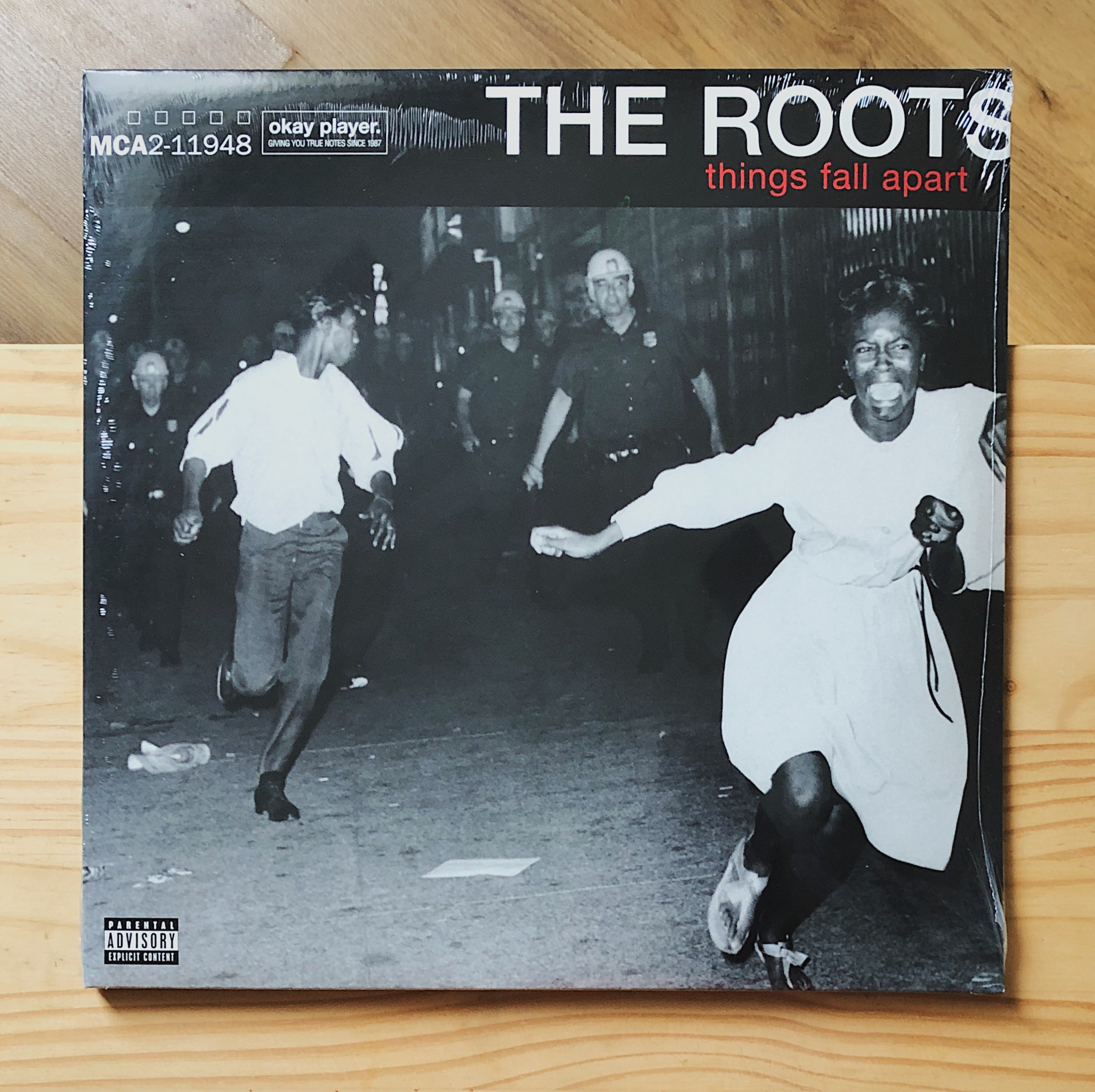 Things Fall Apart - The Roots
In 1999 hip-hop was growing at a blistering pace. From the early 90s boom of classics (mainly from 1994) to the late 90's wave from every coast, it was one of the most competitive times for a hip-hop act in the pre-streaming age. Jay-Z and DMX were seen as failures if they didn't sell at least 2-3 million copies with each release. Peer-to-peer sharing was juuust starting to bubble up. And nobody was checking for The Roots to step in the middle of all of this and shut the show down. But, that's exactly what Things Fall Apart did on February 23, 1999. The critically-acclaimed fourth album by The Roots solidified them as not only gifted musicians that the industry couldn't ignore but, also, it grounded their Soulquarian movement as something more than just niche, underground, weed-smokery. It was a logical connection piece between other projects The Roots were backing at the time (Like Water for Chocolate, Mama's Gun, Voodoo) and announcement to the world that The Roots where here to stay regardless of whatever Y2k catastrophe might happen.
Tracklist
LP 1
Act Won (Things Fall Apart)

Table Of Content (Parts 1 & 2)

The Next Movement

Step Into The Relm

The Spark (feat. D'Angelo)
Side B
Dynamite!

Without A Doubt (feat. Lady B)

Ain't Saying Nothin' New (feat. Dice Raw and Eve

Double Trouble (feat. Mos Def)
LP 2
Side C
Act Too (The Love Of My Life) (feat. Common)

100% Dundee

Diedre Vs. Dice

Adrenaline! (feat. Beanie Sigel)

3rd Acts: ? Vs. Scratch 2...Electric Boogaloo
Side D
You Got Me (feat. Erykah Badu and Eve)

Don't See Us (feat. Dice Raw)

The Return To Innocence Lost (feat. Ursula Rucker)

Act Fore... The End?